Triple Board-Certified Doctor and Bestselling Author Releases Manual to Coach Working Moms into a Healthier Lifestyle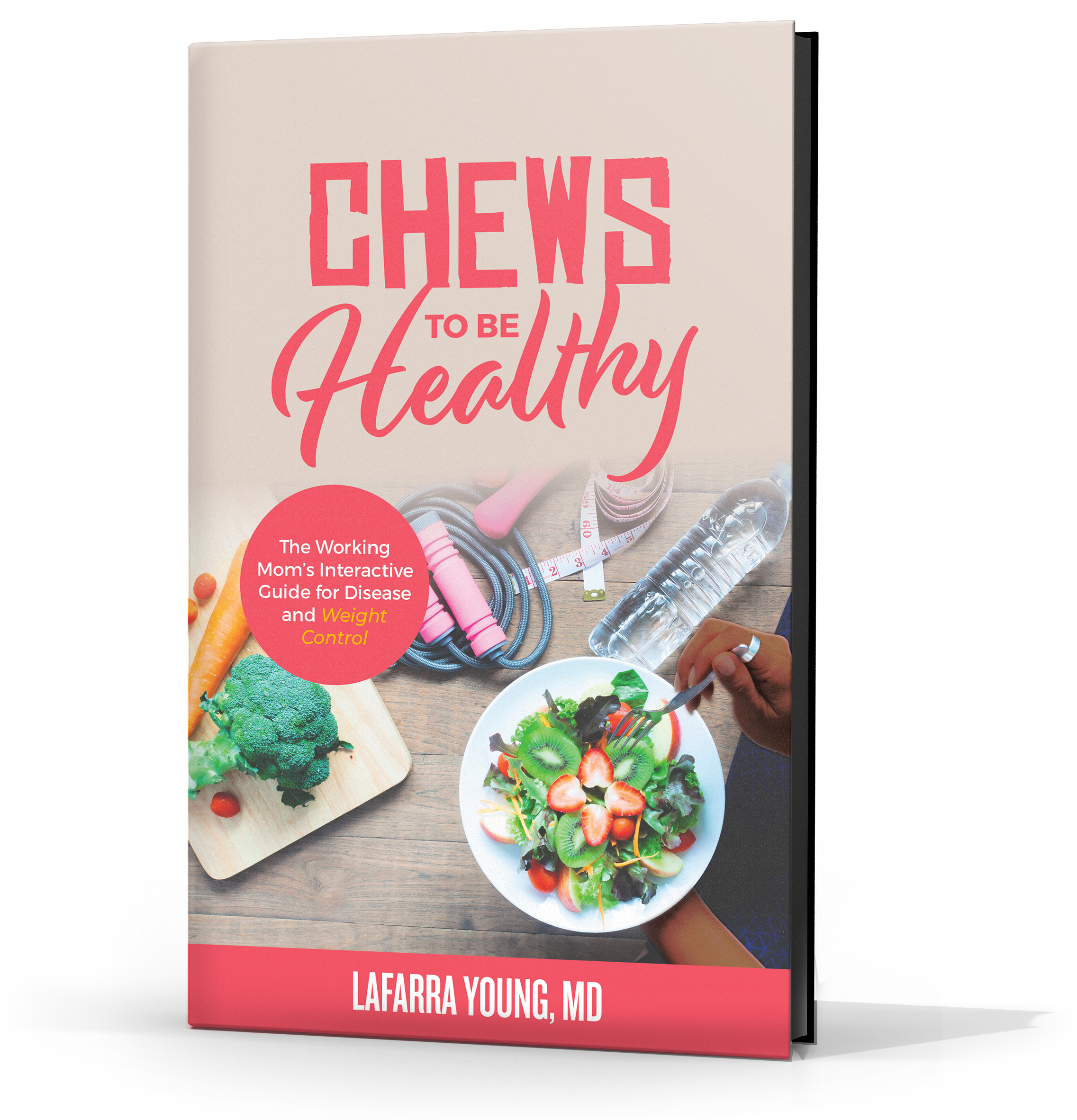 Mothers are most often the primary gatekeeper for their family's health and well-being, so they must set the best example possible. But many mothers are challenged when it comes to preparing healthier foods, managing chronic disease, maintaining a self-care routine, and simply living healthier. To deliver solutions that work, Dr. LaFarra Young-Gaylor, MD has released Chews to Be Healthy: The Working Mom's Interactive Guide for Disease and Weight Control.
In Chews to Be Healthy, bestselling author and pediatric pathologist, Dr. LaFarra, lends the extra accountability and support all mothers need to improve their health as well as their children's health. Through this interactive guide, mothers will gain insight into both the preventative and conventional therapies doctors use to provide relief from many of the illnesses that ail us.
"This book isn't just based on my personal journey to a healthier, more productive lifestyle. It contains techniques that have been proven to work for others that have had much success. I am confident that other moms can get the organization and reassurance they need to make the necessary changes in their lives and the lives of their families," says Dr. LaFarra.
Chews to Be Healthy addresses topics that offer mothers viable solutions when facing concerns such as obesity, sleep issues, and hyperactivity. Written from the first-hand perspective of an autoimmune disease survivor, Dr. LaFarra's coaching and words of wisdom about food groups, creating a balanced diet, maintaining the proper mindset, and much more will supply the credible tips and insights mothers need to make hunger go away – both physically and emotionally.
Chews to Be Healthy serves up a clear course of action for a healthier lifestyle. "The more you know about healthy eating and numbers that contribute to health, the more you can decrease your chances of low-grade inflammation and the development of chronic diseases."
Dr. LaFarra Young-Gaylor is a triple board-certified medical doctor, a certified health coach, and co-owner of a Cajun restaurant. After becoming the first African American female pathologist chief resident and pediatric pathologist in her home state of Mississippi and practicing in academic medicine, she entered into private practice. Dr. LaFarra has since performed over 200 pediatric and adult autopsies and has served as a legal consultant for various medicolegal cases in her field. Her mission is to provide working moms with convenient, sustainable, and flavorful products that encourage a healthy lifestyle.
Published by Purposely Created Publishing, Chews to Be Healthy: The Working Mom's Interactive Guide for Disease and Weight Control is now available for purchase at www.DrLafarraBook.com.
Media Contact
Company Name: Purposely Created Publishing Group
Contact Person: Shani McIlwain
Email: Send Email
Phone: (888) 949-6228
Country: United States
Website: www.publishyourgift.com