"Beulah – The Somerville's Story!" by Alan Shinkfield Re-Affirms Faith and Trust in One Church of God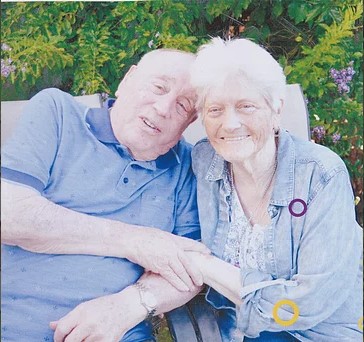 "Beulah – The Somerville's Story!" by Alan Shinkfield is a set of stories that act as a powerful testimony to the force that moves the world, the Kingdom of Heaven, and the Son of God, Jesus Christ. Readers of this work will enter the fascinating town of Beulah, a Christian based community, and learn about the life of its citizens, the township, and its history.
"Beulah" comprises stories such as "The Somerville's Story!", "The Full Circle!", "The Somervilles!" and "Beulah Revisited!" The introduction reveals the Four Arcs that make up a full cycle. The narration describes the turning of an unbeliever into a believer when exposed to trust, faith in God, and the power of miracles. The story revolves around David and Sonya Somerville and their work in the vacant church building and community outreach.
In this work, Alan Shinkfield has described in detail his long 88 years of life and his partnership with his wife for over six decades, with all the pitfalls, accidents, and lows of life, his grand family, and the death of the eldest twin daughter Tanya from Melanoma without her losing faith in Jesus. Also of note is how he was healed by a pastor who did not even know the author.
"Beulah" is also of great interest for its descriptions of an unused church building and house, and the sufferings of the town, post which the community decides to join hands and create a plan, whose success then leans upon the arrival of the Somervilles. Eventually, the town of Beulah transforms itself.
The work owes its beginnings to a letter that Shinkfield received from one Mr. Ronald Simpson of a town called Beulah. The letter requested the author to tell the story of the Church and Beulah. Shinkfield went on to visit Beulah, studied the facts and events, and wrote the present work, inspired by Tanya's belief in a good God and His Son.
"In so many ways the Somerville's experiences were similar to ours, and we felt that writing the story, being in accordance with our own walk with God, that wisdom had been granted to us through the Holy Spirit, to touch hearts and change lives through this inspiring story," says Alan Shinkfield.
Residing in Australia, Alan Shinkfield has lived a rich life, moving through Victoria and Queensland to serve at many positions and denominations. Alan believes in one church, the Church of God, made of free-thinking God followers and believers in the savior and promised king, Jesus Christ.
"Beulah – The Somerville's Story!" by Alan Shinkfield is available from Amazon in Kindle, hardcover, and paperback editions.
For more information, please visit: http://alanshinkfield.com/
Media Contact
Company Name: Global Summit House
Contact Person: Anna Reid
Email: Send Email
Country: United States
Website: http://alanshinkfield.com/