Lawteract Launches Affordable, One-Stop Freelance Digital Marketplace for Legal Services in Africa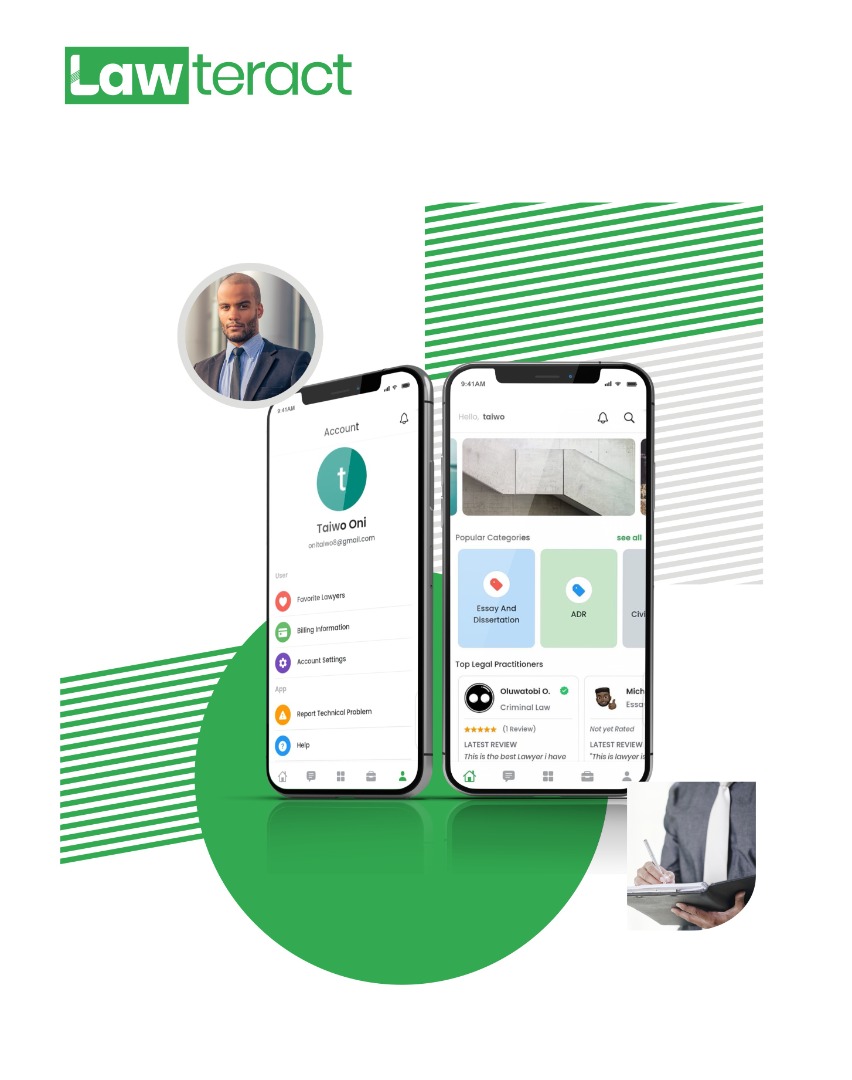 Lawteract Digital Marketplace is pleased to present Africa's pioneer digital marketplace for legal services. Lawteract aims to be the Fiverr of legal services with the latest technology and service innovations to make legal services easily accessible and available. From clauses, and agreements to contracts, whatever be the legal requirement, Lawteract provides all kinds of solutions to individuals as well as businesses at very affordable prices.
Lawteract boasts of a network of legal experts who are ready to offer their services on freelance basis. Customers have the option of directly searching for their needs or posting a custom task and attract bids for the required job. After that the user can easily choose an expert based on their requirements, connect with the expert and pay conveniently from home.
Lawteract's most amazing features include features like price setting, contracts and agreement samples, in-built chat system, areas of specializations, price predictability and flexibility of payment, etc. One can also search for legal experts based on their location on Lawteract.
"Lawteract reflects the realities of the new market for legal services through technology and innovative service delivery. One can easily find the expert they need from the comfort of their own home. Most importantly, Lawteract is budget-friendly. The legal services provided here are 50% less that any quotation one can get outside. This is something we can guarantee with pride and confidence," said a spokesperson from Lawteract.
Lawteract's mission is to provide valued, feasible and efficient legal solutions while maintaining the highest global standards with local expertise. All the experts are confident in their ability to provide legal services across a wide range of practice areas. With a keen focus on quality, reliability and affordability, Lawteract provides legal solutions involving corporate & commercial law, civil & criminal law, property law transactions, litigation and a lot more. With skill-proven, verifiable and competent legal experts, Lawteract is the perfect place to find quality and cost-effective legal solutions.
For more information, please visit: https://lawteract.com.ng/
Media Contact
Company Name: Lawteract IT Ltd
Contact Person: Taiwo Abiodun-Oni (Founder)
Email: Send Email
Country: Nigeria
Website: https://lawteract.com.ng/