Fairfax DACA Recipient Seeks Support For $75K Harvard Dream
FAIRFAX CITY, VA – Umaar Ehsan found out in March that he had been accepted to graduate school at Harvard University. Almost immediately he was faced with a huge problem — how was he going to pay the $75,000 in tuition for the one-year accelerated program?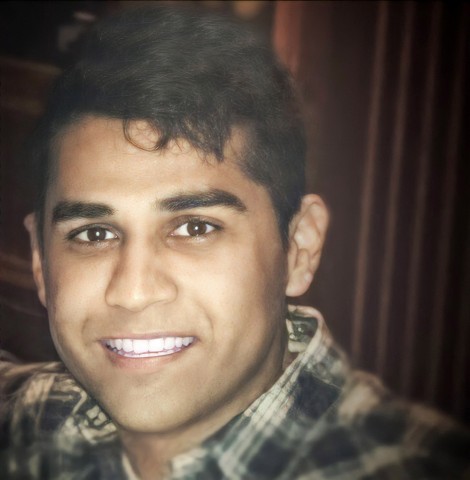 © Andrea Kirshner Umaar Eshan is a DACA recipient and resident of the City of Fairfax. He recently launched a GoFundMe campaign to raise money for a one-year master's degree program at Harvard University.
A steep tuition may be a familiar hurdle for many U.S. students and their families, but it's an especially difficult hurdle for a student like Eshan to overcome. As DACA (Deferred Action for Childhood Arrivals) recipient, sometimes referred to as a "DREAMer," Eshan can't access many of the resources that most American students rely on to help pay their college tuition.
"DACA is essentially a do not deport order," he said. "It doesn't give us a legal status, but it allows us to work legally, to drive legally. I've got a worker's authorization card and it allows me to do some of those things, but maybe that's the extent of it."
Although Eshan has been paying taxes since he started working at the age of 16, he isn't able to access many of the same benefits as legal residents or U.S. citizens.
Normally, students who can't afford tuition are able to file for a student loan or a Free Application for Federal Student Aid (FAFSA). There are also scholarships or tuition discounts for undergraduate students.
"I don't have the same opportunities that my counterparts do," Eshan said. "I'm American in every sense of the word, except for this fact that I don't have a piece of paper that says I am."
Ehsan was born in Jhelum, Pakistan and moved to the United States with his family as child. He grew up attending American schools, graduating from both Justice High School in Falls Church and Northern Virginia Community College in Annandale.
Last December, Eshan received a bachelor's of science degree in Industrial Labor Relations from Cornell University. He financed his education there with the help of scholarship money and his own savings. His family also chipped in and Cornell charged him a lower tuition based on his financial need.
"I went to NOVA and got an associate's in business administration and I've always sort of been into tech," Eshan said. "So the natural progression was getting into some sort of a technical program that helps people. There's always been a social spin to what I wanted to do."
After graduation from Cornell, Eshan applied for Harvard's Learning Design, Innovation, and Technology (LDIT) program, which is an accelerated, one-year master's level course. His goal is to pursue a career that would involve learning-based and user-experience design in order to build better, more intuitive software and artificial intelligence.
Ever since Eshan he'd been accepted into the program at Harvard, he's been hustling to find tuition money. He works full-time at the parts department of a local car dealership and he delivers food in the evenings for Uber Eats and DoorDash.
Eshan has also launched a GoFundMe campaign to help raise tuition money. As of 3:15 p.m., on Thursday, he'd raised $5,600 toward his $75,000 goal.
"I want this more than anything else," he said. "I have to meet with the school within a matter of a month on whether I'm going to move forward with this. I'm trying really hard and time is kind of crunching before the semester starts."
One of the misconceptions some people have about DACA recipients is that they somehow broke the law.
"What 3-year-old can you actually blame for breaking a law? Eshan asked. "And then when they're raised here, they're American in every sense of the word. That's kind of been the story for me and I guess hundreds of thousands of other DACA recipients."
Eshan said he's never gotten a ticket or gotten into trouble. He's kept his head in the books and done everything that a good citizen is expected to do.
"This country was founded on moral principles and immigration rights," he said. "Obviously, there's human rights. They require you to open your heart and to see beyond the scope of, I guess, your own life."
To learn more and to help support Umaar Ehsan, visit his GoFundMe page.
GoFundMe is a content partner with Patch.
Media Contact
Contact Person: Umaar Ehsan
Email: Send Email
Country: United States
Website: https://www.gofundme.com/f/Harvard-Dreamer