Author Jennifer Thomas pens an unforgettable story of growing up as an orphan and finding hope in a new and unexpected life with God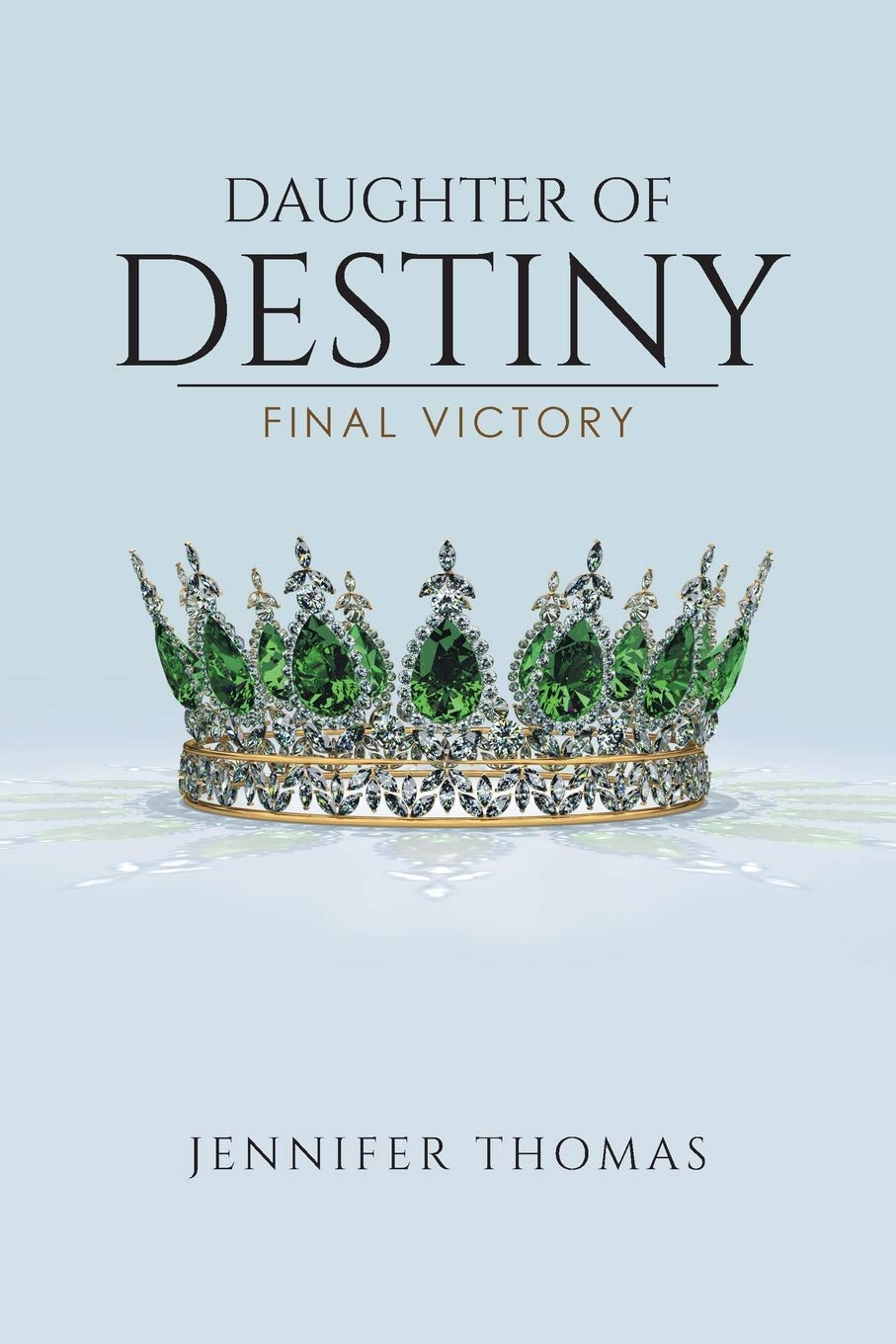 LOS ANGELES – January 5, 2022 – Home is the place where our life stories begin. It is where we are understood, embraced, and accepted. It is a sanctuary of safety and security, a place to which we can always return. But what if you don't have a home to go to?
Author Jennifer Thomas pens an unforgettable story of growing up as an orphan and finding hope in a new and unexpected life with God. "Daughter of Destiny: Final Victory" is a story of an orphan who perseveres against all odds. Alone and caught in the clutches of a puzzling and difficult world, without the safety buffer of familial love. But she had a unique gift, extraordinary, with unique visionary, and prophetess as well who can sense and discern what lies beyond her imagination. She can also interpret premonitions, dreams, and visions and watch them come to fruition.
Thomas is a living testament to the indomitable human spirit. Her book "Daughter of Destiny: Final Victory" is the culmination of various trials and tribulations and the ultimate victory. Her book takes readers on a journey to inspire and harness determination to overcome obstacles.
Each page contains lessons, and revelations, as well as blessings. You will learn ways to overcome barriers such as fear, self-doubt, tested faith, rejection, bullying, and social chaos. You will learn how to pray your way through life's most difficult circumstances and how to practice patience and humility in the face of adversity. Thomas quoted Bible verses to calibrate life's challenges and refusing to let the desolation and violence pull you down. Holding onto hope in our world is hard enough, but maintaining that humanity in the face of nothing sometimes needs a guiding light.
There have been times in our lives when we have fallen into depression, and, to cope, would keep an iron grip on our emotions and cut ourselves off from the world. The one place we could be assured of finding comfort was between the pages of books. We read to learn that others have walked the paths we've walked, felt the pain we feel, feared the things we fear, and borne the weights we carry. There is reassurance and camaraderie in the written word if we only look for it.
Thomas reveals a message of courage and hope and her stories will seriously tug at your heartstrings as she explores the hardships and triumphs of childhood. It is a heart-wrenching yet inspiring life story that will let the readers realize that no matter what happens, there will always be light at the end of a dark tunnel.
"You will learn that you are here on purpose; you are not an accident. God has a plan and a purpose for your life. Wherever you are, God knows your whereabouts—look up and reach up", this book discovers new worlds you can only imagine. It will make you look at life more deeply and hope that one day you might have a different life—that one day you will find a true home.
Listen to her interview on This Week in America with Ric Bratton: https://www.podomatic.com/podcasts/thisweek1/episodes/2020-12-10T09_27_04-08_00
For more information about Jennifer Thomas and her other works, visit her website at https://ddofdestinybook.com
"Daughter of Destiny: Final Victory"
By Jennifer Thomas
Kindle | $8.49 | 978-1098075408
Paperback | $16.95 | 978-1098075385
Hardcover | $29.95 | 978-1098075392
Available at Christian Faith Publishing, Amazon, Barnes & Noble and other online book retailers
About the Author

Jennifer Denise Thomas was born on June 29, 1966 in Los Angeles, CA. She accepted Jesus Christ as her Lord and Savior at the tender age of 13. Jennifer is a visionary. She has the gift of revelation and the spirit of discernment. She recalls having dreams and night visitations at the tender age of four and then growing into adulthood and watching those dreams and visions come to full fruition. Jennifer has found grace, mercy, truth, peace, understanding and love within the body of Christ.
As a foster youth, she faced adversity, emotional and financial hardship, abuse and neglect and rejection. Jennifer was forced to drop out of high school during her 11th grade year due to an unstable home environment and limited parental guidance. Nevertheless, she was able to overcome each obstacle. She rose from the ashes of defeat and a place of darkness and despair by grounding herself in the faith. Jennifer has served in the workforce and in the community for nearly thirty-seven years as a customer service, associate, motor coach operator, a semi-trailer operator, and she went on to become a taxicab driver. She truly has a giving heart and a charitable spirit, for she gives her time, energy, and guidance to various women's shelters, plus, she has countless hours of working behind the scenes doing ministry, lifting the name of Jesus Christ, drawing all mankind closer to the presences.
She also worked and served behind the scenes on political campaigns, she has also provided shelter, food, and clothing to those who are in need for over thirty-seven years. She is a mother of three biological children; however, she has provided love and care for many. Jennifer is currently ministering to those in the convalescent homes, she also participates in a project to combat homelessness with the Union Rescue Mission located in the "Skid Row" area of Los Angeles, CA. Jennifer has a passion for helping others find their destiny in life as it is her life's mission to teach others that God has a plan and a purpose for their life. Finally, Jennifer's current endeavors include fashion design, writing books, and mentoring young men and women. She also provides assistance and care for the disabled/elderly.
Jennifer has worn many hats. Last but not least, she attended classes at the Hebrew Institute of Theological Studies. One of her Instructors included Dr. Michelle Corral, a world renown leader in the Christian faith. Jennifer has worked side by side with leaders such as Reverend Al Sharpton and Pastor K.W. Tuloss. Jennifer is truly a modern-day Samaritan, Humanitarian and Philanthropist.
Media Contact
Company Name: URLink Marketing | URLink Print and Media
Contact Person: Media Relations
Email: Send Email
Phone: 1-888-980-6523
Address:1603 Capitol Ave., Suite 310
City: Cheyenne
State: Wyoming 82001
Country: United States
Website: www.urlinkpublishing.com/