Soligenix Inc. Scores Another SBIR Grant, Extends SGX942 Focus Into Pediatric Indications (NasdaqCM: SNGX)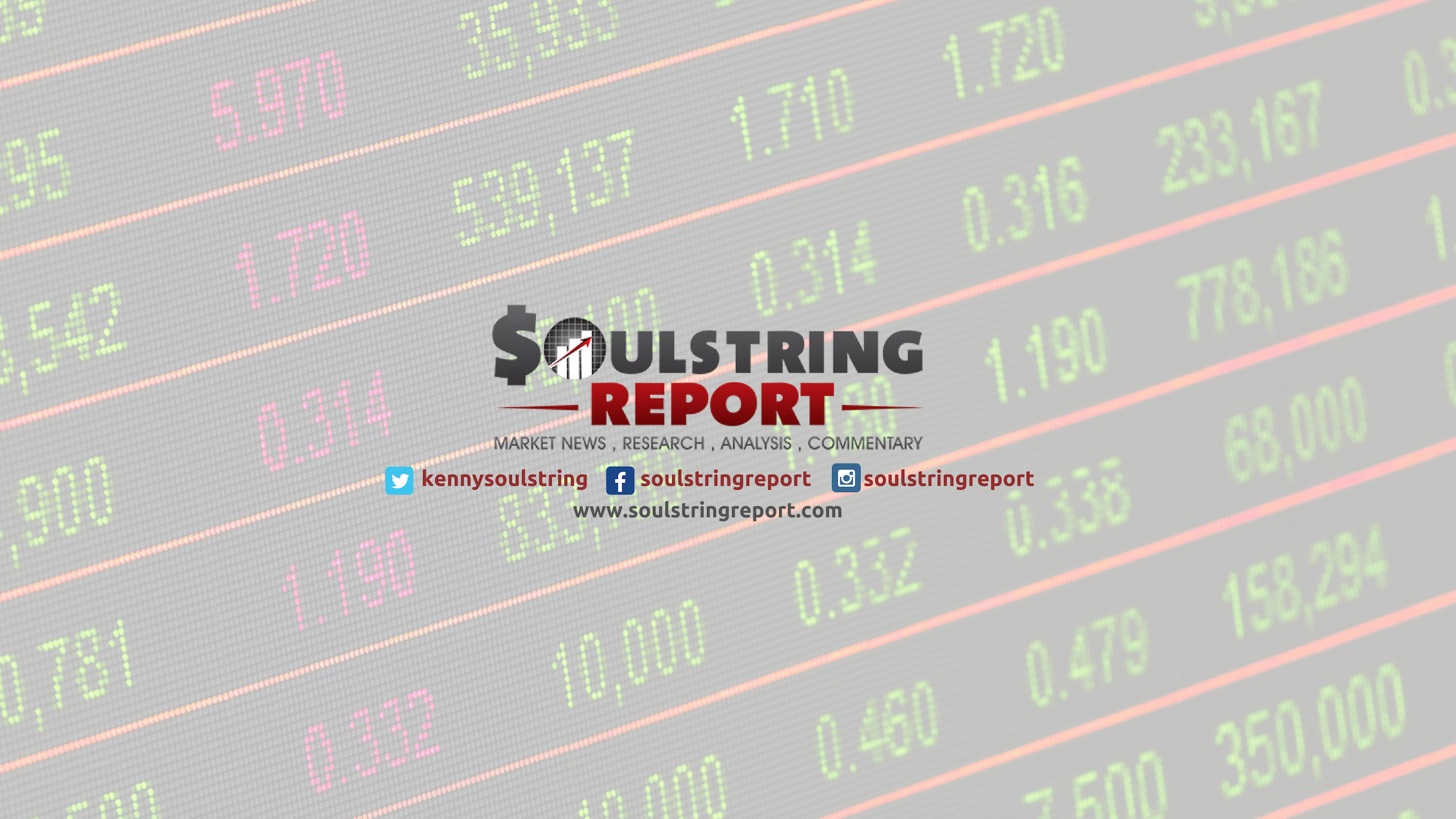 Soligenix Inc. earned another SBIR grant, this time banking $150,000 to advance its study of SGX942 for pediatric indications including oral mucositis in patients with head and neck cancer. The most recent award adds to the more than $1 million already received to assist in the research and development of drugs that meet unmet medical needs.
Shares of Soligenix, Inc., (NasdaqCM: SNGX) a late-stage biopharmaceutical company focused on developing and commercializing products to treat rare diseases where there is an unmet medical need, continued to move higher after the company announced on Thursday that the National Institute of Dental and Craniofacial Research (NIDCR), part of the National Institutes of Health (NIH), has awarded Soligenix a Phase I Small Business Innovation Research (SBIR) grant of approximately $150,000 to support the evaluation of SGX942 (dusquetide) in pediatric indications. The award broadens the potential applications of SGX942 with these new funds helping to facilitate the assessment of SGX942 safety in juvenile animals. The grant is expected to further support future studies in pediatric populations and indications, including oral mucositis in pediatric patients undergoing stem cell transplants and treatments for head and neck cancer.
Dusquetide is Soligenix's lead clinical Innate Defense Regulators (IDRs) candidate. This IDR intends to show its ability to regulate the innate immune system to simultaneously reduce inflammation, eliminate infection, and enhance tissue healing. Notably, while these IDRs have no direct antibiotic activity, they do modulate host responses, which have demonstrated effectiveness toward increasing survival after infections with a broad range of bacterial Gram-negative and Gram-positive pathogens including both antibiotic sensitive and resistant strains, as well as accelerating resolution of tissue damage following exposure to a variety of agents including bacterial pathogens, trauma and chemo- or radiation-therapy.

Video Link: http://www.youtube.com/embed/DTu70x8XFdQ
Soligenix has already reported positive results from its Phase 2 clinical study using dusquetide in the treatment of oral mucositis in head and neck cancer (HNC) patients undergoing chemoradiation therapy (CRT). The results to date show SGX942 to be an effective treatment that has demonstrated a reduction in the median duration of severe oral mucositis in treated patients. Additionally, the dusquetide treatment was also associated with a reduced incidence of reported infections and an increased rate of tumor resolution. Soligenix is currently advancing its pivotal Phase 3, multinational study in oral mucositis in the US and Europe, with an interim analysis expected to be released in the September 2019 timeframe.
Commenting on the new grant, Christopher J. Schaber, PhD, President and Chief Executive Officer of Soligenix, stated, "We are appreciative of the continued support provided by NIDCR for the SGX942 development program," He added, "We believe this SBIR grant award further validates dusquetide's novel mechanism of action, as well as the positive clinical data generated to date. Oral mucositis remains an extremely debilitating side effect of cancer treatment in both adults and children. This funding will allow us to further evaluate the safety of IDRs in juvenile animals, allowing for the conduct of pediatric clinical studies, and the potential to expand future use in the pediatric patient population."

New Grant Extends SGX942 Focus To Pediatric Population
Although Soligenix is nearing its expected September release of its interim data from its DOM-INNATE trial to treat oral mucositis in adult patients, this new grant may prove the drug's ability to extend its efficacy reach into head and neck cancer (HNC) in the pediatric population. In the pediatric population, HNC is a rarer occurrence and is caused by different underlying pathologies. The major types of HNC in children are lymphoma, sarcomas (including rhabdomyosarcomas), and neuroblastoma rather than squamous cell carcinoma, the dominant type of adult HNC cancers. Research indicates that hematopoietic stem cell transplantation (HSCT), especially allogeneic transplantation, is associated with a higher risk of oral mucositis and is more frequently used in the pediatric population than in adults when treating many primary tumor types, as seen in leukemia and lymphoma. However, both treatments of HNC and HSCT are associated with a high risk of oral mucositis in the pediatric population. Soligenix's SGX942 is demonstrating compelling trial results to date with the ultimate goal to bring to market a drug that can effectively treat an area of unmet medical need where there are currently no approved drug therapies in the context of any solid tissue tumors.
Interim data analysis for SGX942 (the lead clinical IDR candidate containing the active ingredient dusquetide) has demonstrated safety in a Phase 1 clinical study in 84 healthy human volunteers. In addition, positive efficacy results were shown in a Phase 2 clinical study in 111 patients with oral mucositis due to chemoradiation therapy for head and neck cancer. Soligenix is working with leading oncology centers in the US and Europe to advance SGX942 in oral mucositis with the conduct of a pivotal Phase 3 clinical trial referred to as the "DOM–INNATE" study (Dusquetide treatment in Oral Mucositis – by modulating INNATE immunity).
To protect its assets, Soligenix has a robust intellectual property position in the IDR technology platform, including composition of matter for dusquetide and related analogs. Moreover, the company has been able to fund a substantial portion of its clinical activities through grant funding, with its Phase 2 study getting support with a Phase I SBIR grant (#R43DE024032) award. The Phase 3 study is receiving financial support from a Phase II SBIR grant (#R44DE024032) award. In addition, support for pediatric studies, including a juvenile toxicology study, has also been provided by a Phase I SBIR grant (#R43DE028769).

The Bigger Picture Of Soligenix
Soligenix, Inc. has been earning headlines from its interim trial data that is demonstrating positive results in targeting rare disease treatments in oncology, GI disorders, and biodefense. A recent analyst note from Zack's Small Cap Research suggests that SNGX may be in an enviable position to benefit from two potential catalysts that can deliver a combined global market value opportunity of more than $550 million. Investors expect the first announcement to come during September when the focus shifts to SGX942 (DOM-INNATE Trial), the company's Phase 3 trial candidate for the treatment of oral mucositis (OM) in patients with squamous cell carcinoma of the oral cavity and oropharynx undergoing chemoradiation therapy.
Soligenix announced in April of this year that the trial had reached the enrollment target to support the planned interim efficacy analysis by the independent Data Monitoring Committee (DMC). Shares in the company have been in rally mode as investors digest company updates and opinion published on popular investor site Yahoo! Finance as well as from the report issued by Zacks Small Cap Research that highlight the potential of not only SGX942 but for the growing pipeline of innovative products that are already in pivotal stages of development.
The company's second drug that is expected to provide topline efficacy data early next year is SGX301 (FLASH Trial). This Phase 3 trial drug candidate is targeting the treatment of cutaneous T cell lymphoma (CTCL), and SNGX has guided that the release of topline final results from that study can be expected in the first quarter of 2020, following the enrollment of an additional 40 patients that were requested by the DMC to maintain 90% statistical power.
Following along with Zack's report, the two late-stage drugs, combined with the company's developing vaccine stabilization platform, positions SNGX to potentially earn substantial milestone accomplishments during the next 2 – 9 months. Shares in the company have traded higher by more than 26% since the beginning of June, and recent trading action supports the premise that investors are building positions ahead of the first data release next month. Shares are currently hovering at the $1.10 level, and positive data could generate quick momentum that may lead the stock upwards toward its 52-week high of $2.20 per share. Notably, a price at that level would still be roughly 260% below the Zacks 12-month price target of $8.00 per share.
For Soligenix investors, the summer may be heating up. But, if the interim results from the company's SGX942 trial support previously published results, the stock may go from hot to on fire.

Media Contact
Company Name: Perceptive Advisors
Contact Person: Kenny Soulstring
Email: Send Email
Phone: 305-766-3421
Address:7441 Wayne Ave.
City: Miami Beach
State: Florida
Country: United States
Website: https://www.soulstringreport.com/