Methanol Market to Reach US$ 48.3 Billion by 2024 | CAGR 11.1% – IMARC Group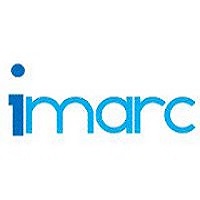 Global Methanol Market to Reach US$ 48.3 Billion by 2024, Propelled by Growing Demand for Alternative Fuels – IMARCGroup
The global methanol market is being driven by government initiatives to promote the use of methanol, owing to its eco-friendly nature and rising utilization in the energy and chemical industries.
According to the latest report by IMARC Group, titled "Methanol Market: Global Industry Trends, Share, Size, Growth, Opportunity and Forecast 2019-2024", the market size reached US$ 24.7 Billion in 2018. Methanol, also known as wood alcohol, is a colorless liquid produced via the reaction of syngas and hydrogen in the presence of a catalyst. It is miscible in water, alcohol, ether, ketones and most other organic solvents. Methanol can be manufactured from a variety of carbon-based feedstock such as natural gas, coal and biomass (e.g., wood). The easy availability of these materials has facilitated its production across the globe. In recent years, the demand for methanol has escalated as owing to its wide utilization as a paint and varnish remover, as a chemical intermediate, and in the preparation of enamels, plastics, and films.
Report Overview: https://www.imarcgroup.com/methanol-technical-material-market-report
Global Methanol Market Trends:
Methanol has diverse applications in various industries ranging from energy and chemical to wastewater treatment. In the energy sector, methanol finds application in the manufacturing of Dimethyl ether (DME), a clean fuel that can be utilized as a substitute to propane. In the chemical industry, it is used to produce formaldehyde and acetic acid, which are further employed in the production of adhesives, paints, plywood, solvents, foams, plastics, explosives and antifreeze. It is also used in wastewater treatment plants in the denitrification process. Apart from this, owing to the cost-effectiveness of methanol, along with a lower rate of evaporation and radiant heat energy, it offers the possibility of replacing fossil fuels, thereby lowering the emissions of greenhouse gases. Owing to these properties, governments of several countries are promoting the use of methanol as a cleaner alternative for transportation and cooking fuels. Looking forward, the market value is projected to reach US$ 48.3 Billion by 2024, expanding at a CAGR of 11.1% during the forecast period (2019-2024).
Get a PDF Sample for more detailed market insights: https://www.imarcgroup.com/methanol-technical-material-market-report/requestsample
Market Summary:
On the basis of the application, formaldehyde represents the largest application segment, accounting for the majority of the global market share. It is followed by gasoline, acetic acid, chloromethanes, dimethyl ether and Methyl Tert-Butyl Ether (MTBE)/Tertiary Amyl Methyl Ether (TAME).
Region-wise, China exhibits a clear dominance in the market. Other major regions include Asia Pacific (excluding China), Europe, North America, Middle East and Africa, and Latin America.
The competitive landscape of the market has also been examined with some of the key players being Methanex Corporation, Southern Chemical Corporation, Saudi Arabian Basic Industries Corp, Mitsubishi Gas Chemical and Zagros Petrochemical Company.

Browse related reports
Phenol Market Research Report and Forecast: https://www.imarcgroup.com/phenol-technical-material-market-report-3
Amino Acids Market Research Report and Forecast: https://www.imarcgroup.com/amino-acid-technical-material-market-report
About Us
IMARC Group is a leading market research company that offers management strategy and market research worldwide. We partner with clients in all sectors and regions to identify their highest-value opportunities, address their most critical challenges, and transform their businesses.
IMARC's information products include major market, scientific, economic and technological developments for business leaders in pharmaceutical, industrial, and high technology organizations. Market forecasts and industry analysis for biotechnology, advanced materials, pharmaceuticals, food and beverage, travel and tourism, nanotechnology and novel processing methods are at the top of the company's expertise.
Media Contact
Company Name: IMARC Group
Contact Person: Richard Lewis
Email: Send Email
Phone: 6317911145
Address:309 2nd St
City: Brooklyn
State: New York
Country: United States
Website: www.imarcgroup.com