Hope Spring Launches Brand New Ecard Collection
Sending birthday greetings to feline lovers got a lot easier with the latest cat collection
Hope spring Water, a voluntary humanitarian group, today, launches the latest eCard cat collections to provide a more efficient and fun way of sending birthday greetings to friends and family, especially the feline lovers for free. So, individuals can save the cost of sending traditional cards and use same as donations to support the ongoing water poverty alleviation in developing communities in Africa.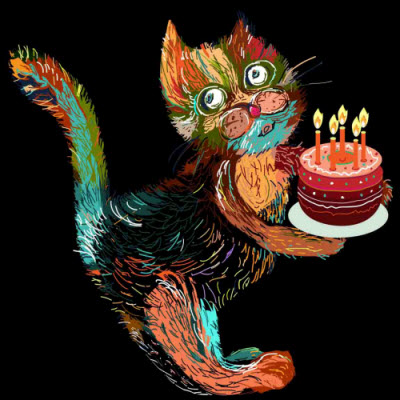 Hope Spring Water is a globally recognized voluntary group whose aim is to ensure that rural communities have access to safe and clean drinking water. It has recorded successes in the last 3 years. In 2016, the group aided about 300 people to access clean, safe drinking water and ran sanitation and hygiene workshops for hundreds of people.
At the moment, the group's focus is on the timid and underdeveloped West African region and the population who suffer the negative impact of contaminated water and poor sanitation. As part of their humanitarian services, they also work on empowering women and children in schools across this region through awareness programs.

With the aim of encouraging individuals to donate to this ongoing project, Hope Spring introduces eCard – an electronic means through which people can send birthday greetings to their loved ones, and it is totally free. This charity's eCard replaces the conventional carbon print cards as it is quicker, easier and more entertaining. It saves the cost of sending the traditional birthday cards, and the cost of stamps.
According to the group, individuals that make use of this charity platform can now donate what it would have cost them in sending the traditional carbon print cards. The funds realized from the eCards will be channeled towards the ongoing clean drinking water and other projects. "Your donations saves lives! Hope Spring Water charity use your money to facilitate access to clean, drinking water in African communities." SaysBolu Olorunfemi.
Having realized that most popular birthday cards in their database contained cat pictures, Hope Spring introduces the new Cat collection. The group believes that the latest addition to the eCard features will be a delight for the feline lovers.
To know more about Hope Spring Water and the project or make use of this charity eCard, please visit https://ecards.hopespring.org.uk/about/ or send an email to [email protected]
About Hope Spring Water
So far, Hope Spring Water has recorded tremendous success in Africa. We have helped about 300 people to access clean, safe drinking water in 2016 and we ran sanitation and hygiene workshops for hundreds of people. We have been able to achieve this through donations from our supporters and users of our charity's eCard platform. We have raised awareness about sanitation and hygiene during our Water Action Month in over one thousand people in West Africa.
Media Contact
Company Name: Hope Spring Ecards
Contact Person: Bolu Olorunfemi
Email: Send Email
Phone: +44 1981541 339
Country: United Kingdom
Website: https://ecards.hopespring.org.uk/