Relationship Expert, Mariana Gleue, Introduces Classy Matchmaking Service For True Love Seekers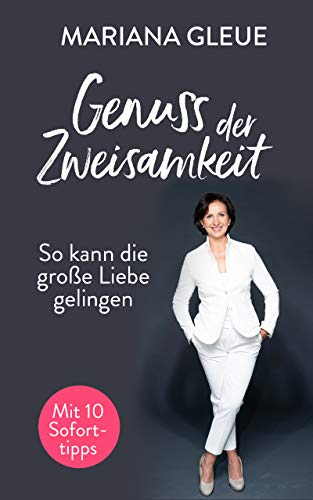 April 27, 2021 – Good news for everyone who is looking to get into a serious long-term relationship, Mariana Gleue has today announced an individual matchmaking service that brings people together while cutting off the unpleasantries that come with conventional dates.

Mariana's individual matchmaking service has been around for over 25 years, during which the service has recorded a 95% success rate from helping people find love and soothing relationships. Mariana Gleue is a Matchmaker, Bestseller Author and Relationship Author. Mariana currently enjoys worldwide recognition for helping thousands of men and women to find the partner of their dream since 1996. She has recorded loads of success in Germany, Switzerland, the USA, England, Austria, France, and a few more regions.
It is no secret that online dating comes with embarrassing encounters and often turn out to be messy dates. They are also time-consuming and the results often disheartening because it gives people room to be fake. Finding the perfect match is a quest that requires proper guidance.
Mariana Gleue uses her background in psychology, education, and coaching to provide expert matchmaking services for singles. She has 25 years of experience and boasts of an over 95% success rate. Her interest in human relationships and her passion to help people experience a fulfilling relationship motivated her to become a relationship coach and a matchmaker.
"I empower people to discover what may be holding them back from living a life or having the relationship that they truly deserve. Teaching someone to create a healthy relationship first with themselves is a core feature of my work. Once people learn how to listen and respond to their own needs, they can open to healthy love more easily", said Mariana Gleue about her work.
Mariana Gleue is the CEO and Managing Director of International Elite Matchmaking which provides personal matchmaking services that help members to connect with the partner of their dreams. Apart from matchmaking, Mariana Gleue offers specialized counseling on how to sustain a relationship, dating strategy sessions for singles who would like to build a long-lasting, loving relationship, and etiquette training. She also offers guidance and psychological help to overcome love sickness and cope with broken hearts.
Mariana Gleue teaches individuals the importance of self-love and self-confidence. For anyone looking to change their lives, Marian is the matchmaker who will find the perfect partner for a lasting and fulfilling relationship, and will also impart relationship skills that will be useful for a lifetime.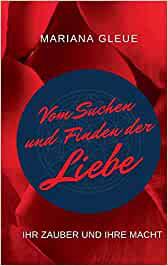 For more information, please visit: www.Mariana-Gleue.com
Media Contact
Contact Person: Mariana Gleue
Email: Send Email
Country: Germany
Website: https://www.mariana-gleue.com/